See what
your friend, @trustfundterry, @inthemoney, your family, @tikstocks, your coworker, @girlstalkstocks, @Litquidity, your fraternity, @kylascan


is investing in, right now

Invest together with your family, friends, and brilliant people all over the world. Get real-time notifications when others make trades and copy their moves!
Loved and trusted by 100,000+ users
Excellent app. An amazingly simple concept and well designed. Never knew how much this was needed until it was here. The community is amazing on here and will genuinely help you grow as an investor. Great people, ideas, and knowledge. Can't recommend enough. I think this is like the second time in my life to actually take the time to write a review so I feel very strongly about this app. Highly recommend.
If you are into investing then you know how difficult it can be to find investor groups online to socialize with. This solves that problem. It also solves the problem of not being able to see the actual portfolio performance of people you follow on a regular social platform. I'm looking forward to the future of Iris and specifically more integration with cryptocurrency exchanges!
I've been using this app for some time and I just can't stress it enough how friendly and helpful the community is - with whatever questions you have someone knows the answer. You can be completely new to trading and be embraced by an absolutely amazing community. I will continue to use this app.
Before getting this app I was not sure of the benefits of socializing portfolios. Needless to say, this proved to be a great way to grow my portfolio and network with fellow investors. The interface is easy and navigation is straight forward. Looking at friends' investments helped me to diversify my portfolio. I would recommend this app to anybody interested in the stock market!
Was always lost as to where to start with investing. Iris allows me to now see how others do it which has been awesome to help me get started. Highly recommend for beginners!
Talk stocks. With magic.
Simply connect your brokerage and let Iris do the heavy lifting for you. It works with Robinhood, Fidelity, TD, and WeBull.
Follow your friend's portfolios

See which of your friends is the best investor

Get real-time trade notifications

Find out instantly when your friends trade stocks

Chat with your friends

Group chat and DM about the market

Share your best trade ideas

Collaborate with the Iris community

Follow influencers and professionals

See what stocks celebrities are buying and selling

Study retail stock sentiment

Discover trending tickers and hot stocks to buy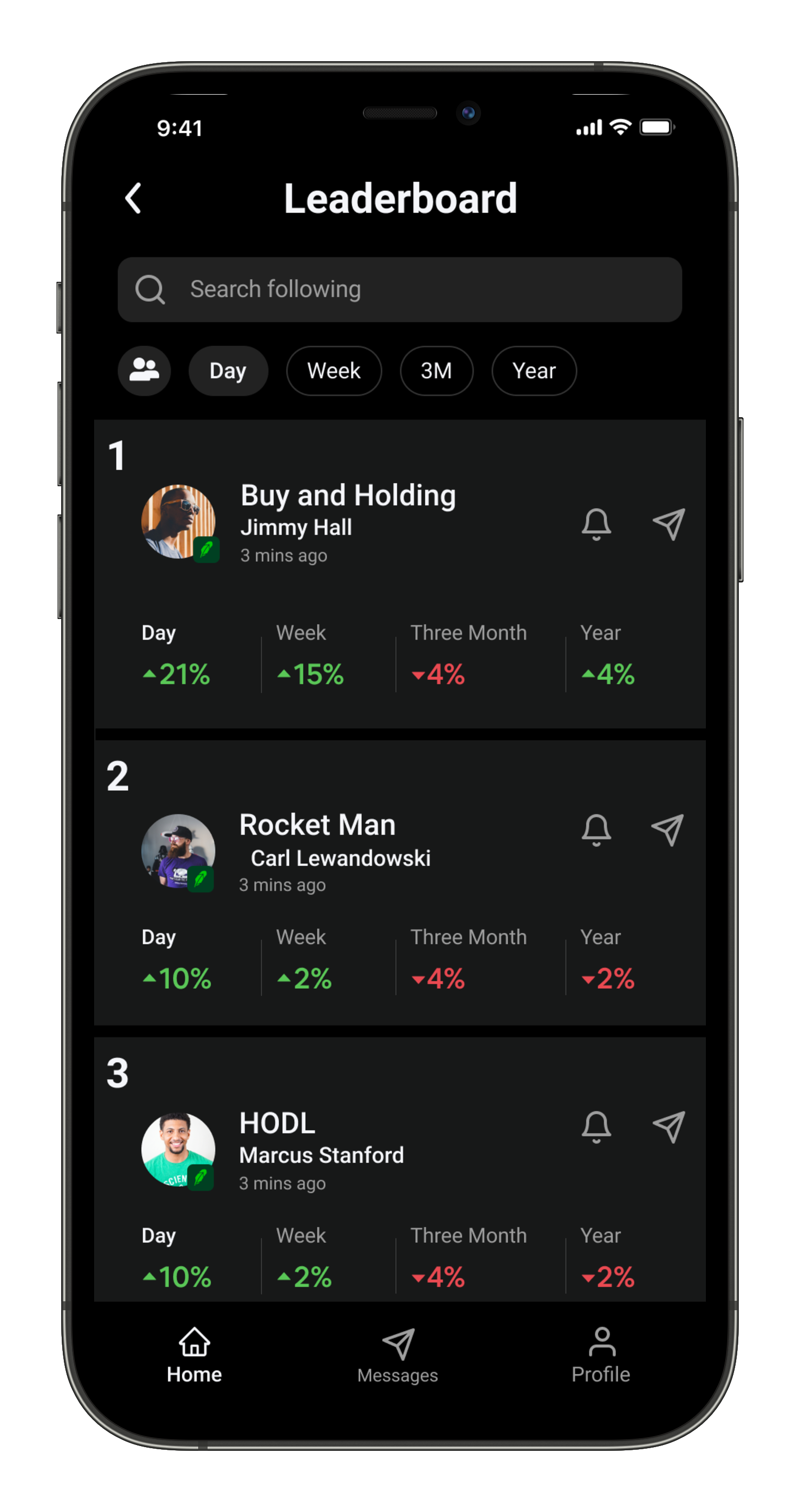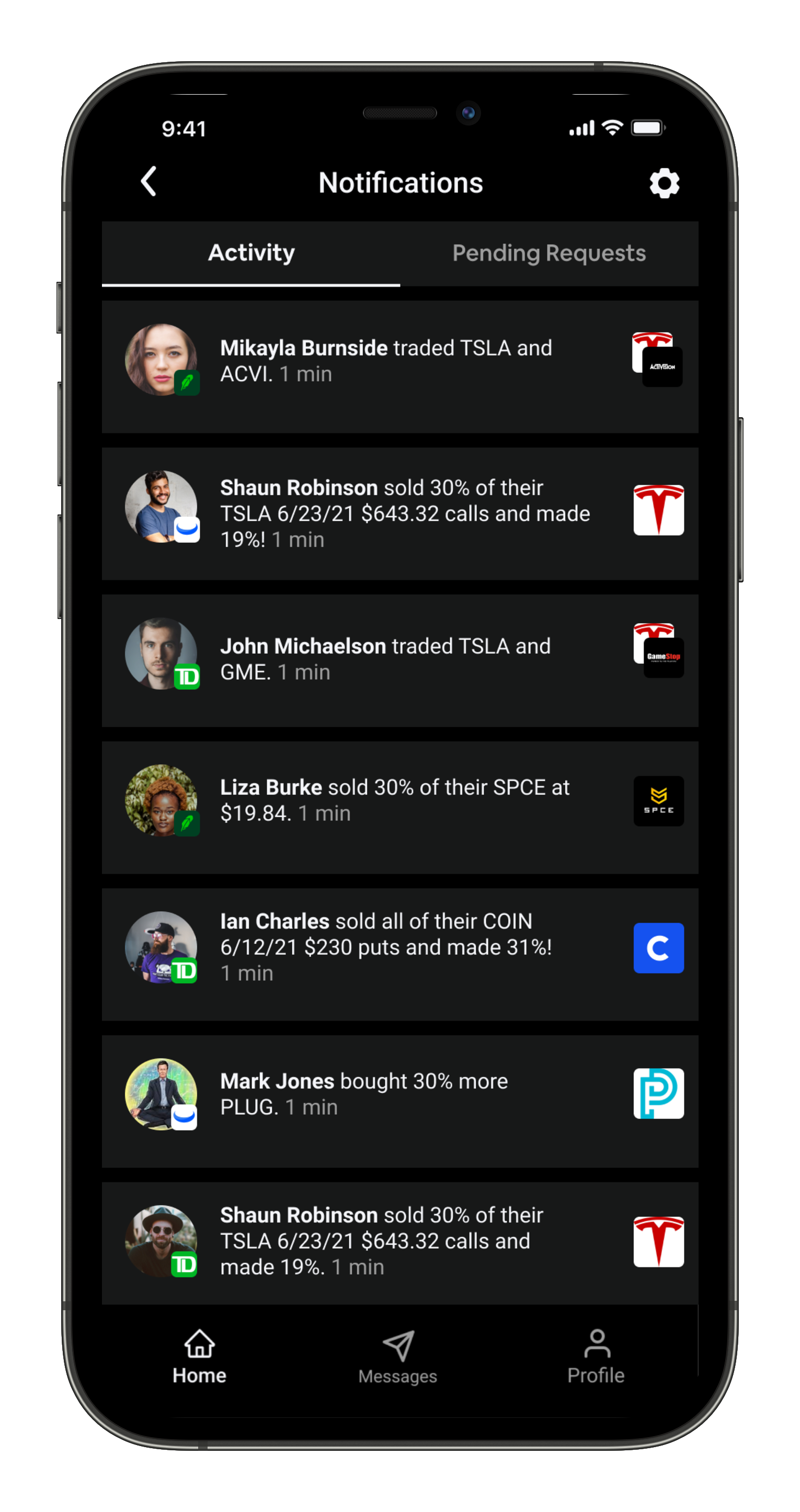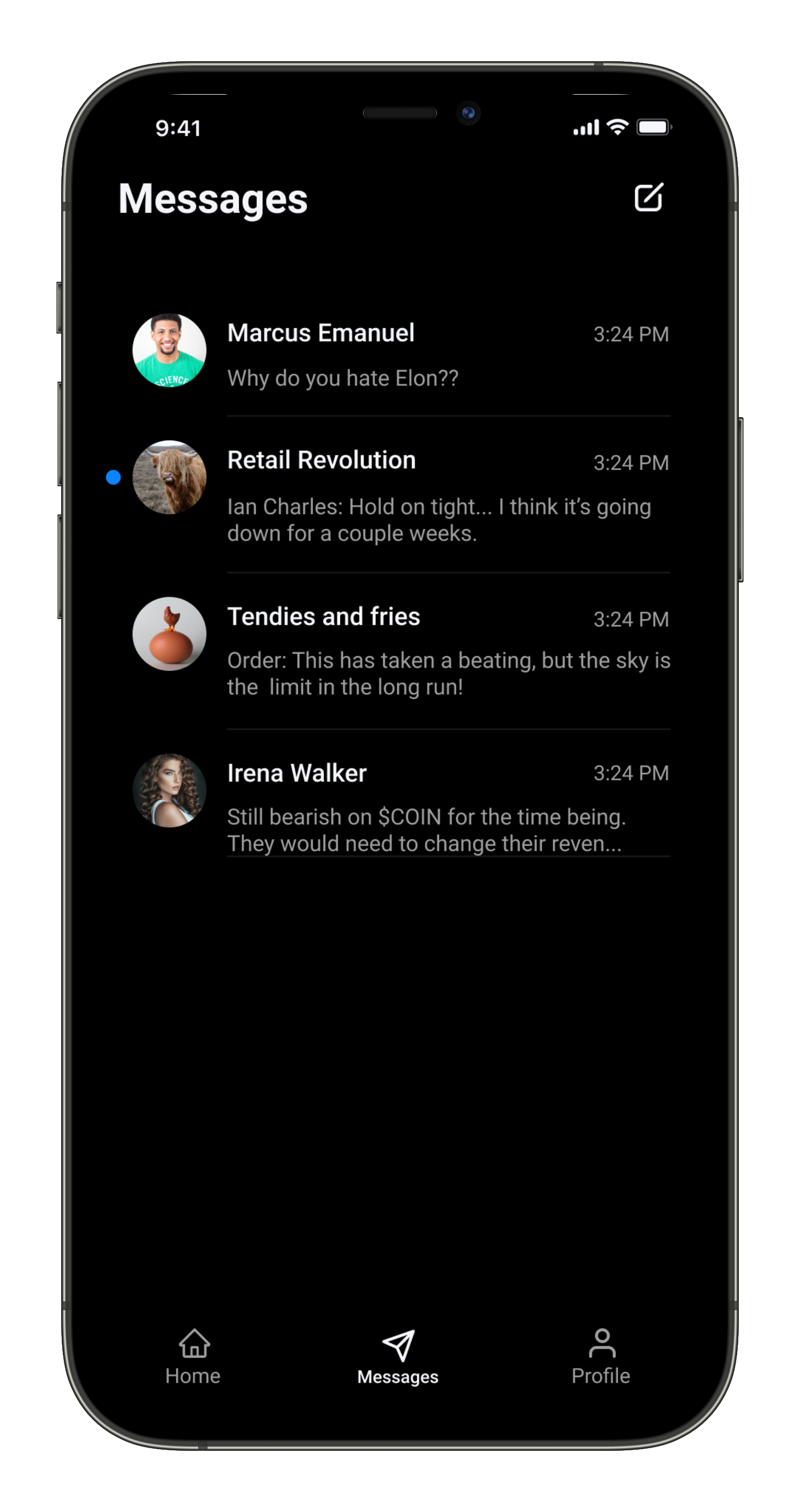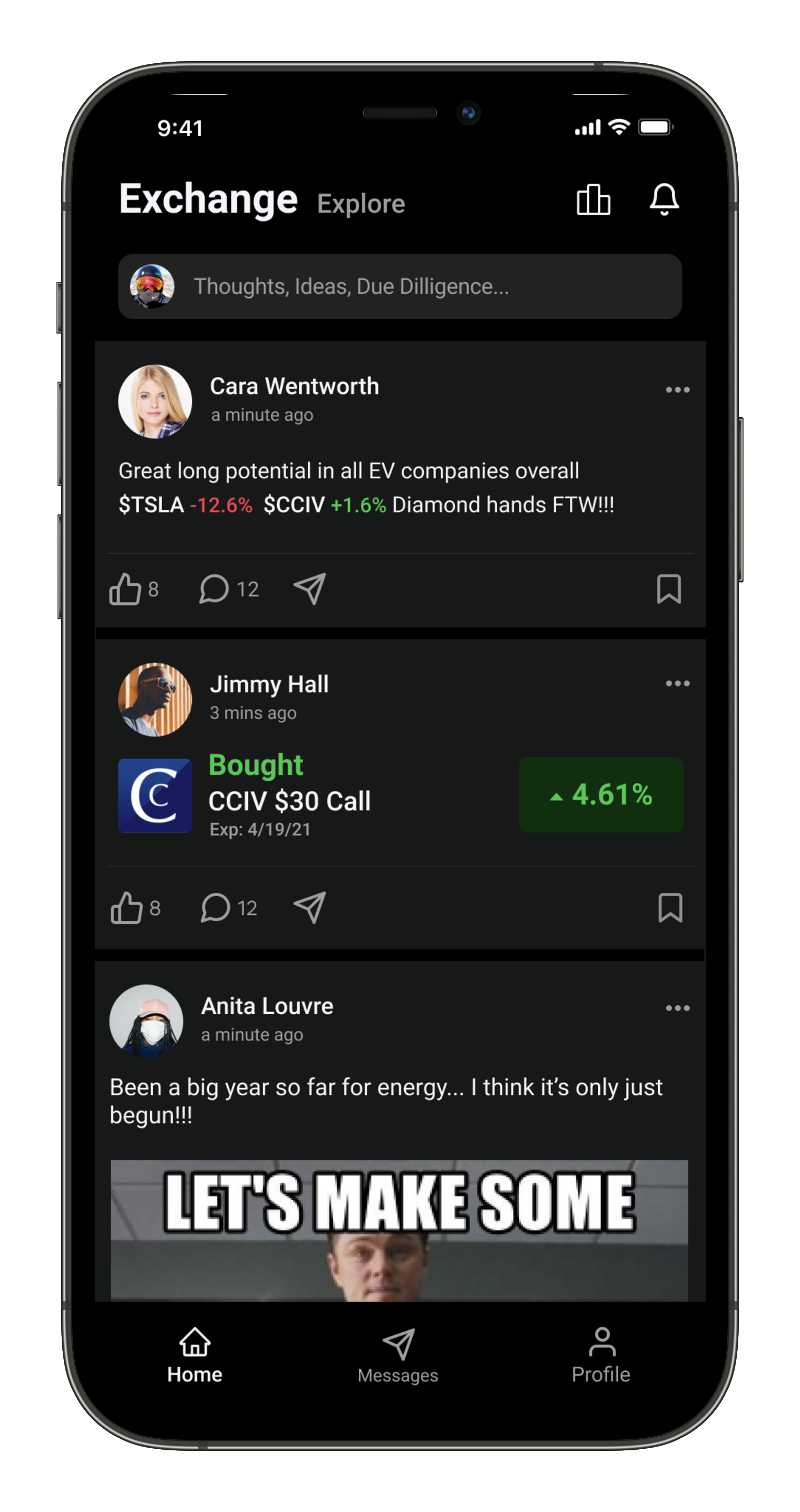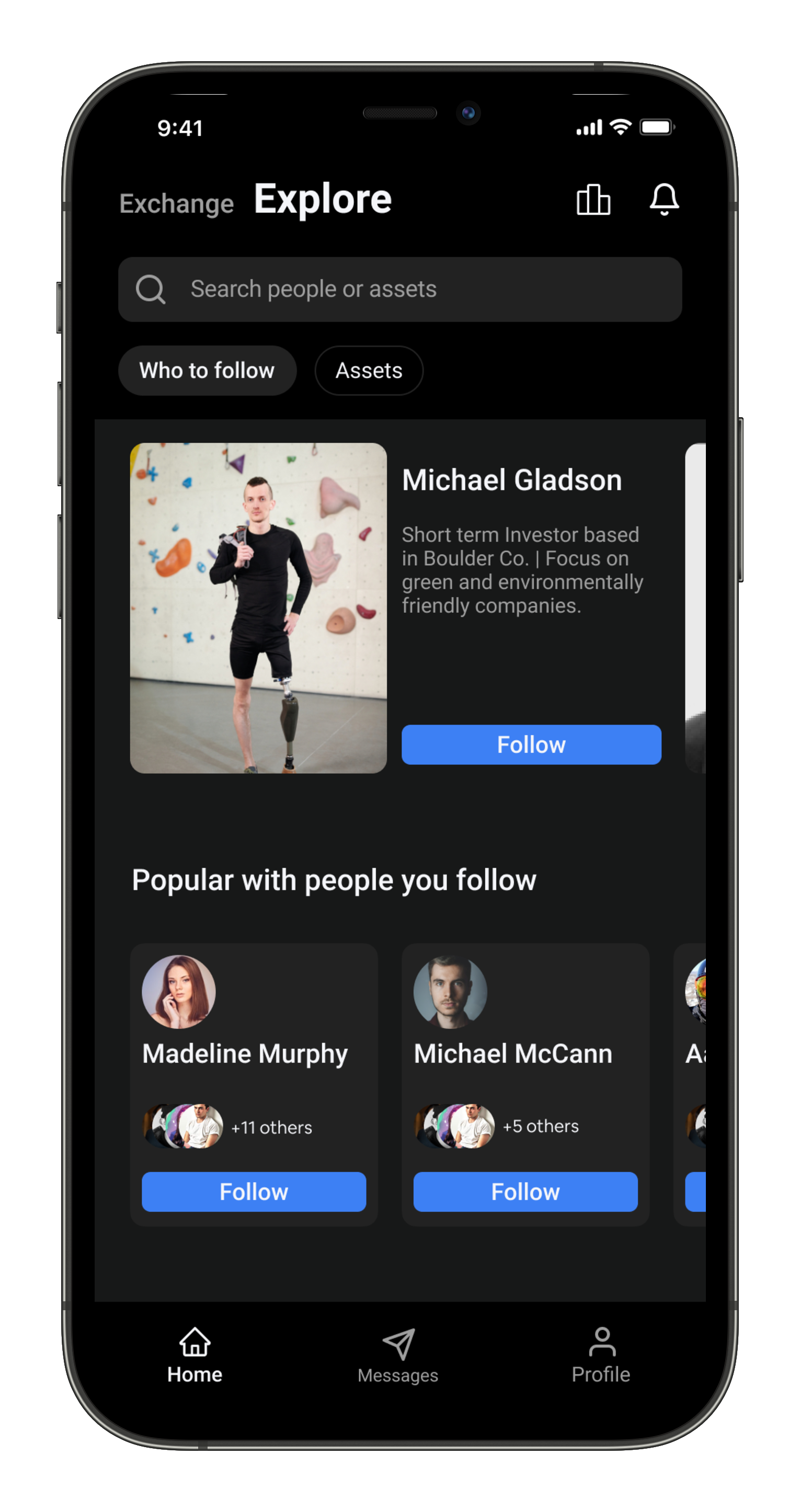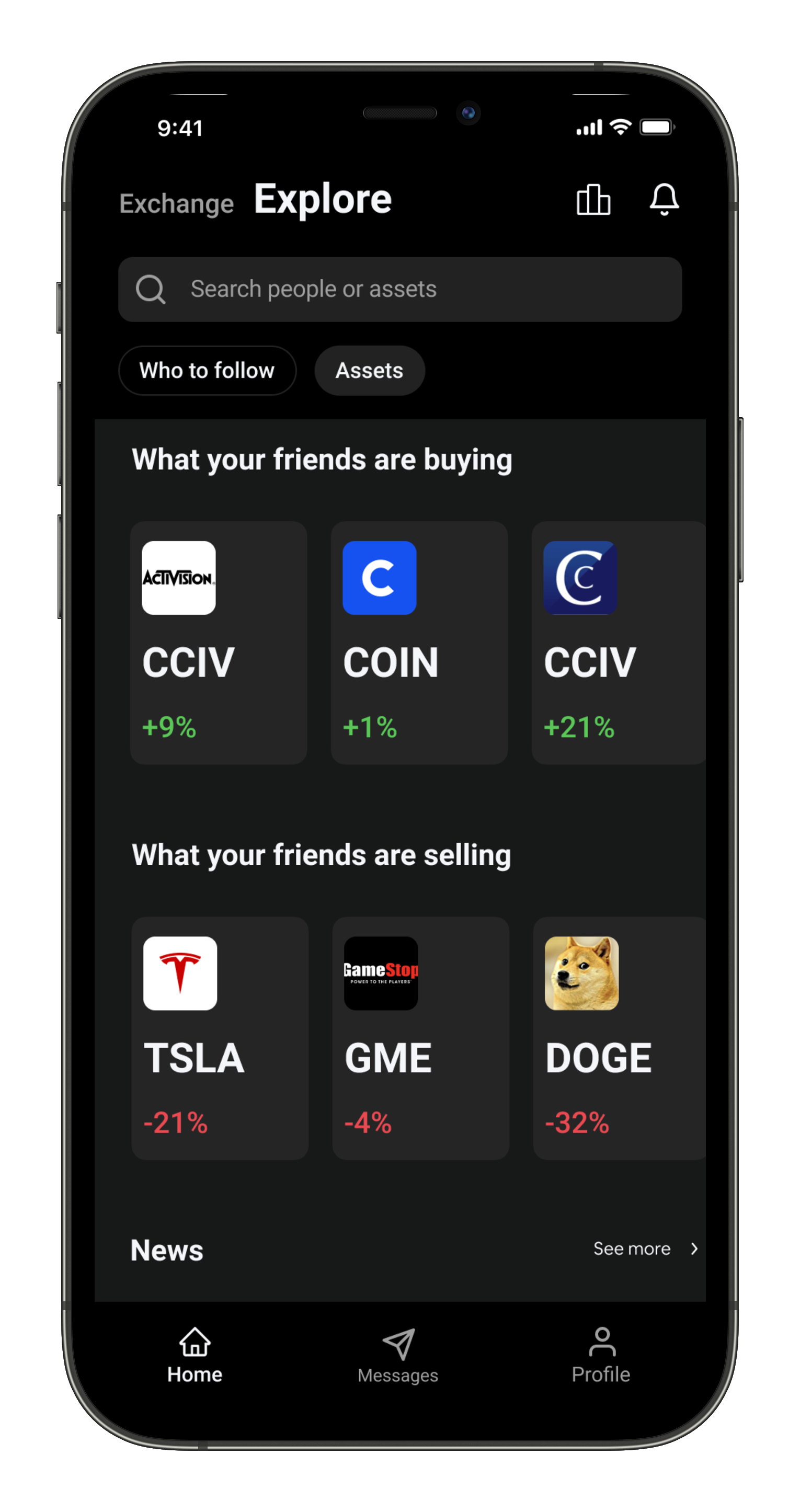 Bank-level security. Data never sold.

Encrypted and Secured
Iris encrypts and protects all of your brokerage data using TLS protocols and GCP data security and storage tools.

Access controlled and audited
Iris employees who access your data to build new features, debug issues, or support you are tracked and audited.

Your data is your business
Iris does not sell your personal and brokerage data. Not to hedge funds, not to brokerages, not to advertisers.
World class investor?
Get verified and build a following
Teach other people how to invest
Monetize your portfolio and trades
Connect the IrisBot to your Discord
Submit your application

"Iris has opened the doors into an unprecedented world of financial clarity. This platform builds trust between educators and followers, strengthens intellectual capital amongst traders, and puts market insight at your fingertips. We now have something that we've never had before: transparency in Finance."
Adam Leach, Creator of @inthemoney
Meet the team
At Iris, we believe that everyone in the world can be an investor if their friends, family members, and other brilliant minds show them the ropes. It is with this belief that we have made it our mission to bring social sharing and community collaboration found in Instagram, Twitter, and TikTok to the investment world. ‍
Iris team:
Brian Schardt, CEO  and CTO
Chris Josephs, Head of Growth
Adi Lingampally,  COO
Aaron Langley, Engineering
Scott Schardt, Engineering
Jonny Borgas, Engineering
Tyler Christensen, Engineering
Matthew Amidon, Engineering
Drew Delano, Engineering
Zhang Ming, Engineering
Aaron Montanez, Designer
Ashlee Song, Designer